Concrete Answers Series for Architects, Engineers and Developers |
Click here for more answers
Tilt-Up Concrete
the highly efficient, practical method of construction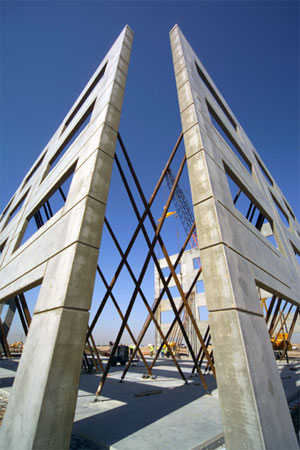 When you construct a new building, regardless of its purpose, you want a building that works, is attractive, reasonably priced, and efficient—a building in which you can take pride. You can have all of these benefits and more with tilt-up concrete construction.
Tilt-up concrete construction is not new; it has been in use since the turn of the century. Since the mid-1940s, it has developed into the preferred method of construction for many typed of buildings and structures. Nationwide, over 15% of all industrial buildings are tilt-up, ranging in size from 5000 to over 1.5 million square feet. They are typified by their attractiveness, efficiency, and longevity.

Check out these Tilt-Up video clips!
Start thinking about Tilt-Up now!
Contact any of the cooperating associations listed in Resources for more information on Tilt-Up. Look in the TCA Membership Directory for the names, addresses and phone numbers of qualified Tilt-Up concrete contractors and designers in your area. These professionals will show you the special benefits for your project, and help you get started on a building in which you can justifiably take pride!
Take Pride in Your Structure!
Build with Tilt-Up, the most advanced construction method for: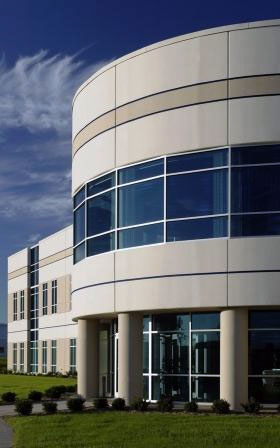 Warehouse facilities

Distribution centers

Office complexes

Shopping centers

Industrial buildings

Low-rise commercial

Waste water tanks

Low to mid-rise structures

Schools

Prisons

Motels

Homes