Concrete Answers Series for Architects, Engineers and Developers |
Click here for more answers

GO BOLD. GO STRONG. GO CONCRETE.
When you build with concrete, the advantages go beyond the product itself. You've got an entire community of professionals standing behind you—giving you the resources and support you need. And it all starts right here, with the latest design solutions, software guides and educational training to back you up every step of the way.
Concrete buildings resist fire, withstand the high winds of tornadoes and hurricanes and take earthquakes in their stride, providing maximum safety, security and comfort for the people in them. Concrete buildings also provide remarkable flexibility in design, exceptional aesthetic possibilities, strong environmental support, rapid construction and are the most economical for owners over time.
NRMCA Specifier Webinars
Continuing Education for Architects, Engineers, Developers and Owners

Earning LEED® Credits by Utilizing Ready Mixed Concrete
Take a detailed look at the growing role played by ready mixed concrete in green building design and construction, including an overview of the LEED Green Building Rating System.
These Webinars are AIA—registered and earn Professional Development Hours for participants.

See Green Building Technology in use at St Anne's Belfield Middle School, VA: Click on "Green Features"
A joint project between Allied Concrete and VRMCA.
Thanks to our Website Sponsors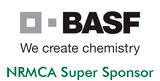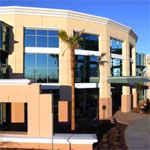 The Highly Efficient, Practical Method of Construction.
Tilt-up concrete construction is not new; it has been in use since the turn of the century. Since the mid-1940s, it has developed into the preferred method of construction for many typed of buildings and structures.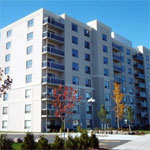 The Cutting Edge in Commercial Building Wall Systems.

Lightweight polystyrene foam forms assemble easily and remain as insulation.

The integral form ties allow attachment of any interior wallboard while wiring paths are easily cut into the foam.

A reinforced poured concrete core provides superior strength and durability.

Apply any exterior finish, from brick to acrylic finishes and more.