Concrete Answers Series for Architects, Engineers and Developers |
Click here for more answers
Aesthetics
Any Tilt-Up structure can be an attractive building in which you can take pride. The large Tilt-Up panels lend themselves to a variety of decorative treatments: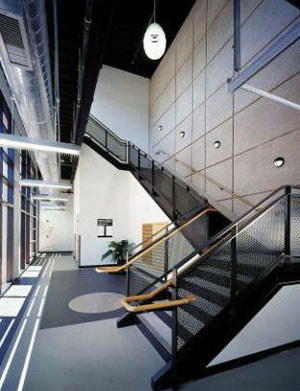 An unlimited array of colorings that can be added to the concrete mix or textured paints of any color may be used for beautiful effects.
Textures produced with improvised techniques and form-liner cast surfaces in a variety of patterns, including striated, fractured fin, stone, brick and woodgrains.
Exposed aggregate and mechanical tooling surface treatments.
Trompe l'oeil painting and simple forming on the casting surface can produce the effect of three-dimensional surfaces.
Expansion: Your tilt-up concrete building can be designed and built to allow easy expansion, simply by detaching and relocating the concrete panels, or by cutting new openings.